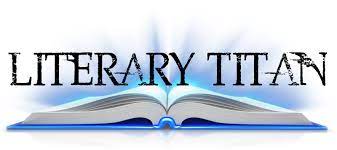 Anne Bremner's and Doug Bremner's Justice in the Age of Judgment is a critical examination of the role of media and the public amidst some of the most publicized murder trials in recent history. While Bremner uses the tumultuous trial of Amanda Knox, a young American falsely convicted of murdering her roommate in Italy, as a segue for covering the effects of the media on other well-documented trials involving the likes of O.J. Simpson, Casey Anthony, Susan Cox Powell, and Ahmaud Arbery, her primary focus is the imperfections of the American judicial system.
Bremner does a stellar job at introducing each case in a manner that is accessible to readers while maintaining a modicum of compassion and respect for the wrongfully convicted and victimized. Both authors provide just enough background information on each case that the reader leaves with a fact-based, impartial view of all sides of the subject matter. They manage to keep the tone enthusiastic and conversational enough that the reading experience does not feel cumbersome.
Bremner's background as both a full-fledged attorney and a front-facing legal analyst gives her a unique lens by which to evaluate these cases. She excels in leading with facts – even when the courts and the public seem to disregard these facts – and encourages readers to examine flaws of contagion bias in a time where misinformation run amok is powerful enough to sway due process. She displays a shrewd understanding that in the digital day and age, the fight for justice involves keeping the facts in the public eye as much as possible so that these facts alone make it to the courts. Moreover, she displays a keen heart for true justice, the ideal that structures her life's work.
Justice in the Age of Judgement is an accessible, thought-provoking analysis of the judicial system, as evidenced by the cases discussed. This in-depth look at media and law is insightful and educational.
Pages: 280 | ASIN : B07TH9WMHT
LITERARY TITAN Book review, 5/5 stars for 'Justice in the Age of Judgment'