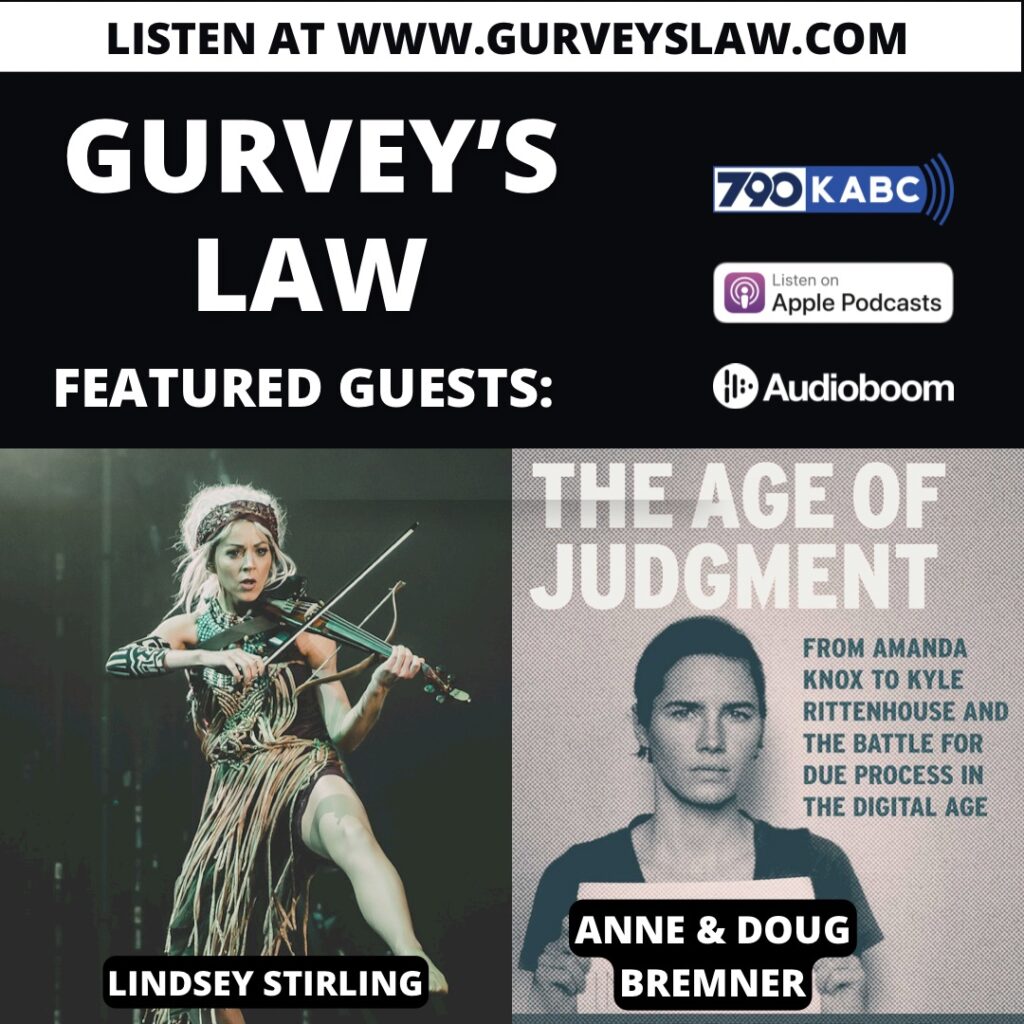 Listen to Anne and Doug Bremner discuss their new book, "Justice in the Age of Judgment." This Gurvey's Law episode originally aired on Sunday, September 18th, 2022 on KABC-AM 790 TalkRadio. Listen here at rgwlawfirm.com, gurveyslaw.com, Apple Podcasts, or audioBoom to stream the podcast.

Gurvey's Law on KABC-AM 790
Listen to the podcast here.